Hi everyone!
It is Friday digital PL day!! I am about to show you week 4, it was a really basic "boring" week and not much happened, so I only have 5 pictures. I decided to put the pictures in black and white; and to put some colours I choose to use the Honey Edition because it is lovely, punchy and the designs are pretty cool.
I spend all my afternoons after school in the park, doing some essais' correction, it was lovely, the weather as hot, the sun was shinning!! I also started to wear summer clothes and my spirit was up thanks to the sun! During this same week I also went to Uni, to meet a friend and finally I decided to add a screenshot of watching Game of Thrones season 3 !
Double LO: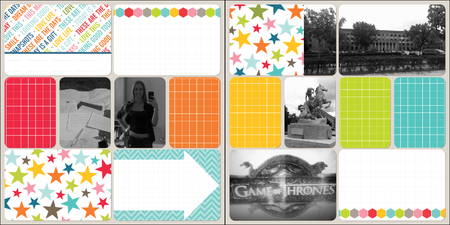 Left page (12x12)
Right page (12x12)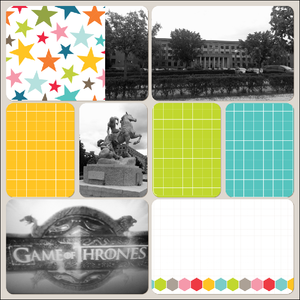 see you Sunday for some catching up with "real" scrapbooking
and next Wednesday for more digital PL!!