Hi everyone!

Last week was the CHA summer in Las Vegas. And as usual 2Peas does some great challenges, chats, videos... and on top of those the group of YS (Young Scrappers) always try to do its own activities (I love those girls they are AMAZING and so TALENTED!!). Talking about briefly on chat, I met some of the new garden girls and they seems AMAZING!! Such as Paige Evans, Lilith Eeckels, Lexi Bridges and Marcy Penner.
If you wanna see which challenges they offered at 2Pea click here. I managed to do 5 challenges and some of them twice.
Challenge #10 : Ten photos
I started with challenge 10 because when I saw it, I knew this challenge was for me! I love scrapbooking with so many pictures. I did a double LO with an insert. So in total I have 20 pictures. For the insert I used Becky Higgins page protector that she create for Project Life.
here is my double LO with the insert: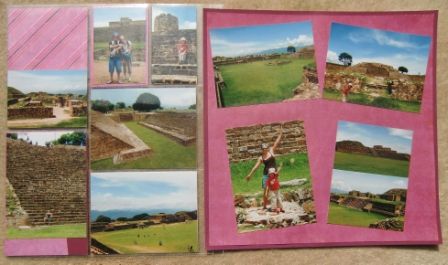 here are the individual pages + insert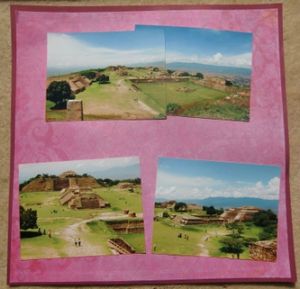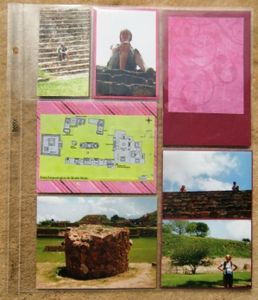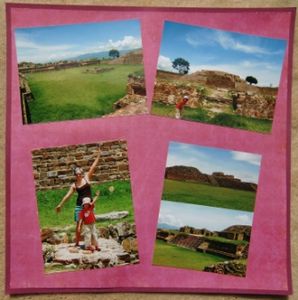 On Saturday 27th, Damien banned me from the computer (I was complaining of headaches on evenings lately). So we stayed at home, we were both in the living room/garden. Damien was drawing and reading comics and I was scrapbooking! This banned computer day was actually amazing because I was so productive!! I made in 1 day 2 double LOs which means 4 LOs!!
Challenge #3 : Three memorabilias - Maps
I had this big maps of Oaxaca, and I really wanted to use them on my LO. So I decided to have the main focus of my LOs on the memorabilia and because I felt it was empty I decided to add miniatures of the places I went to.
Here is my double LO: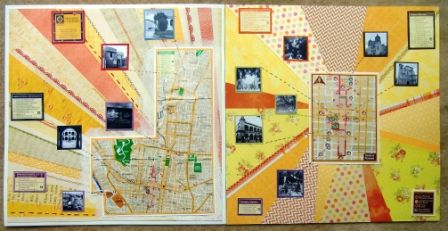 Left LO
close ups: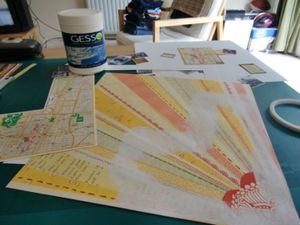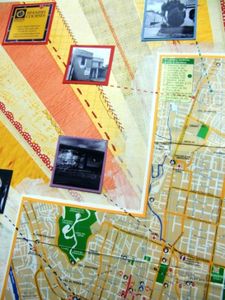 Right LO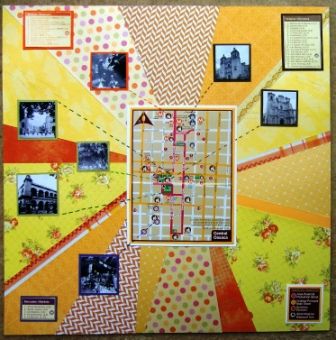 close ups: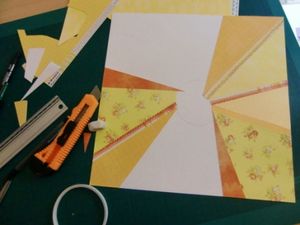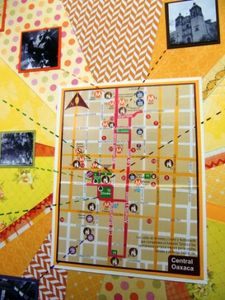 Challenge #1 : One colour - Orange
This double LO was really challenging! The page on the left I decided to follow Rachel's challenge which was to do a LO in 20 min but taking a picture every 5 min. I knew I would never make my LO in 20 so I decided to take pictures every 10 min until I was happy with my LO. I scrapped for 1h20 (5 times the allowed time by Rachel...) But I love the result!! The second facing LO came pretty quickly after the 1st one.
Here is my double LO:
Left LO:
close ups: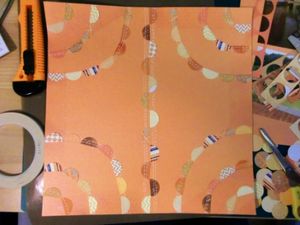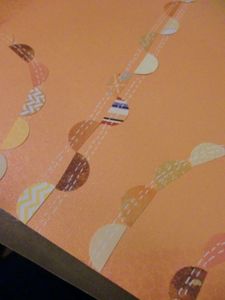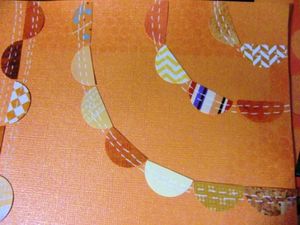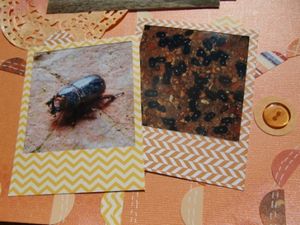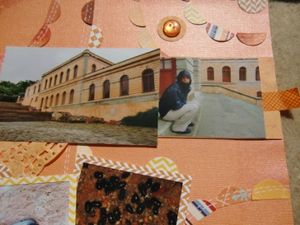 Right LO: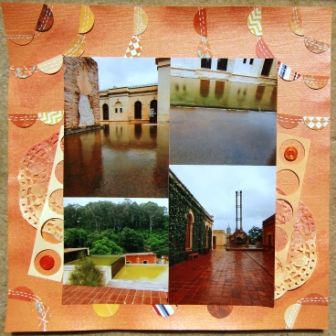 close ups: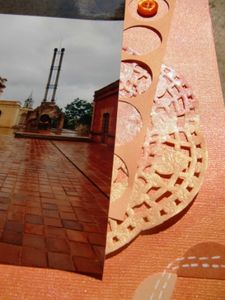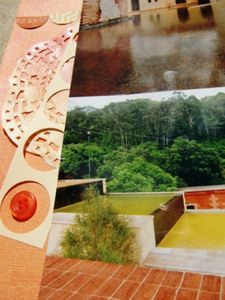 Do you like them?? I had so much fun!!