Hi everyone,
It is Wednesday, time for our bi-weekly PL catch up! Have you check the album?
This double page is for week 2, I decided to put all the pictures in black and white because they did not go together (some where taken by night, other by sunny day, other by rainny day, and others inside...). This second week, I started teaching and knowing the school a bit more + it was my deadline for my ultra important essay for uni.
the school - SER - timetable - relaxation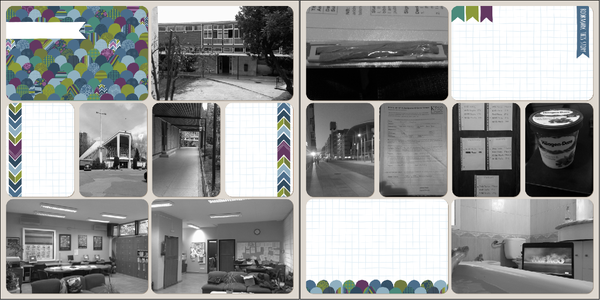 I used the Rain edition for the DP
left page
right page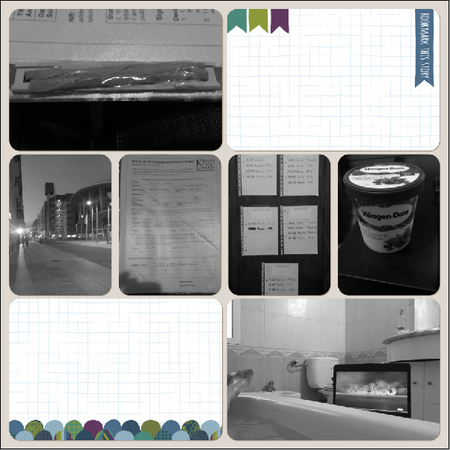 I hope you like them
See you Wednesday!