Hi guys, Wednesday is back!!
have you seen the previous LO from my PL-Spain? In case you haven't here are the links: Day 1, Day 2 and Day 3.
Day 4 was Damien's last day, it was pretty sad because we both knew we would not see each other for 3 weeks (which had not happened since I went to Mexico during summer 2011). So we took it easy, had a nice breakfast in town, wandered in the streets while the sun lasted and then we decided to go an visit Terminal 4 of the airport done by a famous architect. It is worth visiting if you like nice architecture or if you boyfriend is architect (like mine!!).
churros - wandering - T4 - time for goodbyes
I used the Honey edition for this double LO.
Left page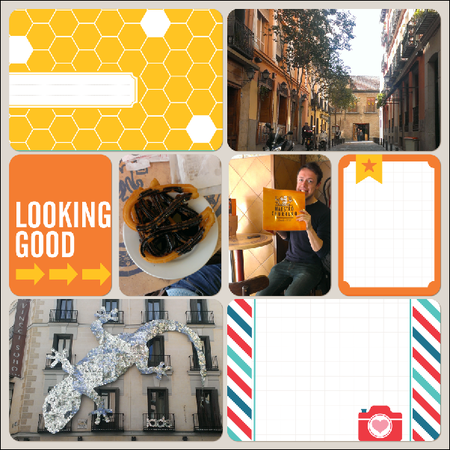 Right page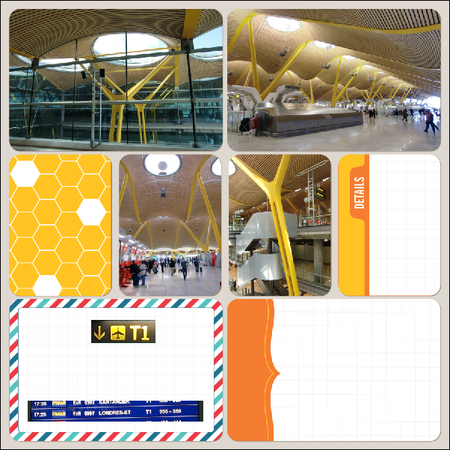 Do you lke it? any comments?
See you on Friday!